Gaining followers and collecting likes -- we do that too.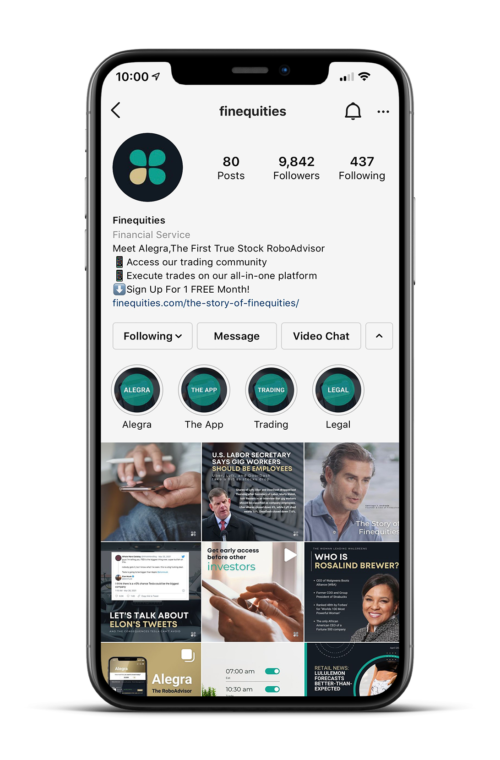 Cultivating your online presence relies heavily on social media. Today, most consumers have an active profile on platforms like Instagram, Facebook, Twitter, and LinkedIn. These digital environments enable consumers to quickly understand what a business does, what they have to offer, how likable they may be, and ultimately if they would be worth buying from. For many, social media serves as the judge and jury for a business's first impression. Therefore, it is imperative for businesses of all industries to invest in an active and engaging social media strategy.
Here at Elevato, we are concerned about creating great content that leads to meaningful user impressions, increased engagement, and a growing follower base. Social media isn't the easiest environment to navigate with changing algorithms and evolving user behaviors. That's why we give every client a personalized social media strategy that aligns with their goals and KPIs. In order to be successful on these platforms, generic ideas and cookie-cutter strategies need to be thrown out the window. Carving out your space on social media requires being inventive, bold, and consistent — and we're ready to do that.
Influencer Marketing
Influencer marketing isn't just some buzzword floating around. It's real, and it works. Businesses can quickly tap into audiences that fit their own target audience demographics, and leverage the voice and trust influencers have built with their own followers. Influencer marketing offers a cost-effective brand awareness tool that empowers businesses to contract with socialites, athletes, entrepreneurs, and other platform figures to advocate for their products and services.
Go to Influencer Marketing