Quality ADA Compliance promotes equitable access for all users.
*If you know you need help with your site's ADA compliance, schedule a free consultation today
WordPress is a top content management system used by many websites. While it is a premier site building system – there are some intricacies and necessary know-how for building ADA compliance in WordPress.
This guide will offer tips and top plugins to ensure your WordPress site is up to date with compliance regulations.
ADA Compliance and WordPress
It's pertinent to understand that ADA compliance must be adhered to regardless of which system you use to develop your website. However, WordPress is an extremely popular system, and as such, there are several methods of achieving ADA compliance, specifically through WordPress. This can be extremely helpful when building your site for the first time, running compliance audits, or building out a site.
Now, let's cover exactly what compliance is and why WordPress's ADA assistance is so helpful.
What is ADA Compliance?
ADA compliance stands for the Americans with Disabilities Act Standards for Accessible Design. This law applies to all websites – from sites for federal agencies to educational institution websites. Disability compliance enforces better, more accessible content for all people with disabilities.
However, accessibility regulations can be complex and, at times, highly technical.
The Benefits of WordPress
WordPress can make it easier to reach a healthy level of compliance. Features like plugins and easy-to-use design allow site owners and builders to quickly add and change the website. This helps the company fix non-accessible features, avoid accessibility lawsuits, and develop a truly accessible website.
WordPress Plugins Explained
A plugin is a software add-on that is added to an existing platform and can perform various functions. In WordPress, there are many thousands of available plugins that can complete various tasks like setting up an appointment booking form, adding an Instagram button, or even putting a site into maintenance mode.
A WordPress compliance plugin may not fix all of your ADA violations; however, it may make a site more usable for assistive tech like keyboard navigation or for those with visual impairments. Plugins can undoubtedly help avoid non-compliance and can speed up the auditing process.
Top WordPress Plugins For ADA Compliance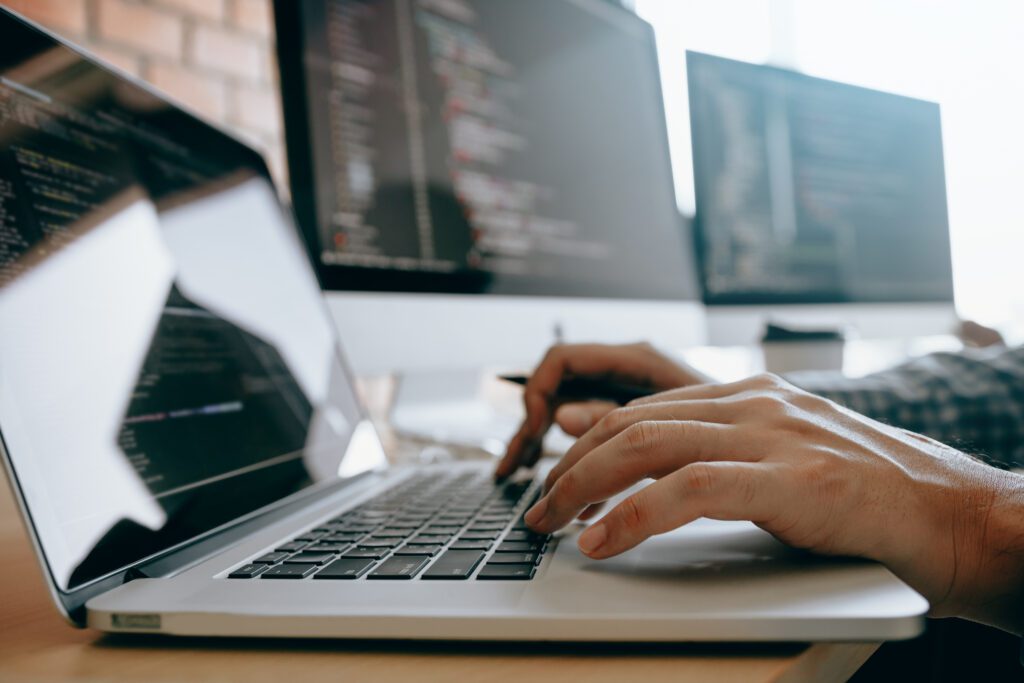 A good plugin is an excellent accessibility tool and can create a better site for screen reader users, those with other assistive technologies, and all people with disabilities. Here are some of the best WordPress plugins for every site working toward compliance and dedicated to solving compliance issues.
WP ADA Compliance Check Basic
This plugin is a good first add-on for an audit or live website. It scans the site and points out violations based on the WCAG 2.1 LEVEL A/AA Web Accessibility Standards. The WCAG is an accepted set of standards for meeting online compliance. Level A and AA are the basis and mid-tier levels of accessibility, respectively. This plugin will identify violations ranging from missing skip links to broken CSS files. By scanning for these violations, the WP ADA Compliance Check Basic plugin allows those with technical know-how to fix site issues and create a more user-friendly space.
Price Details
The basic version of WP ADA Compliance Check Basic is free; however, it scans 25 pages. Scanning an entire site and running some basic fixes will cost anywhere from $199.00 to $179.99. The price increases incrementally based on the number of sites the plugin works on.
Formidable Forms
This plugin is a form builder that can perform various helpful form and data-related functions. In addition, it complies with ADA guidelines and allows users with vision impairment or screen readers to navigate all forms.
Price Details
The basic version of the plugin costs around $79 with the occasional sale. There are several different pricing levels, with the most expensive coming in at $599.
accessiBe
This plugin is an AI-powered service that alters a website to better conform to accessibility standards and increases usability. accessiBe is a top accessibility plugin since it automatically alters a website and adds accessibility features. However, it may not fully scan website features like accessible theme files or color combinations. So, building ADA compliance in WordPress may require more plugins.
Price Details
Site owners can benefit from a 7-day free trial, after which the standard plan starts at $490 per year. There are currently three other plans, each offering more services and ranging from $1,490/yr to $990/mo.
WP Accessibility Helper
This free plugin allows site techs to fix violations like image alt tags, font size, titles, aria-label tags, and contrast directly from the dashboard. It is user-friendly and can scan an entire site based on accessibility guidelines. However, the plugin will not pick up on many advanced accessibility requirements, so do not operate only with this plugin.
Price Details
The basic version is free, and it covers one site. There are four other plans that cover more sites and more accessibility checks. These range from $199/yr to 1,819/yr.
One Click Accessibility
This plugin is highly user-friendly and can be operated without expert ADA knowledge. It will highlight basic accessibility issues ranging from outline focus and ARIA landmarks to unreadable fonts. One Click Accessibility provides accessibility tips, but it will not notate higher-level violations, and there is no paid version that addresses more violations.
Price Details
This plugin is completely free to download for smaller and larger websites and can run on any WordPress-powered site.
WP Accessibility
Another free plugin, WP Accessibility, is easy to run and will fix violations directly on a site. The plugin is capable of solving violations like adding language and text direction attributes to your HTML attribute or adding labels to standard form fields. This is a popular plugin that many WordPress sites take advantage of. However, like many other plugins, it does have 'blind spots' and limitations, such as an inability to fix higher level/more complex violations.
Price Details
This plugin is completely free to download and run on any WordPress-powered site.
Expert ADA Compliance With Elevato
In general, these WordPress plugins can be extremely helpful and help guide sites closer to true accessibility. However, they can be expensive, and knowing which plugin will add the most value to your site's ADA compliance plan is difficult.

The experts at Elevato have years of ADA compliance and WordPress experience which allows them to give clear advice on the best plugins for your site. Elevato also provides multiple accessibility reports and supports higher-level fixes.
Ready to Make Your Website ADA Compliant?
Elevato is poised to take your site from an at-risk, non-compliant state to a higher-functioning, secure, and accessible platform for users with disabilities.
Schedule a consultation today to discuss improving your site's ADA compliance.