The Welcome Home Greeting Program is a way for businesses to specifically target people who have recently moved into a new home. This company has a bright future as it grows a national sales force.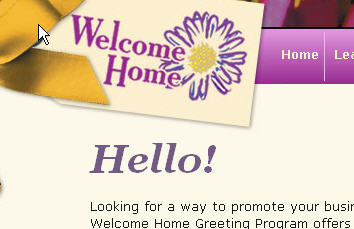 See more at directwelcomehome.com (hosted by Delta Systems)
Delta Systems is also building the online advertising sales and commission tracking system to allow sales representatives from around the country to quickly and easily submit graphics and information about ads they have sold to businesses in their area. These ads will end up in a printed mailer and online.
Site design was done by MayeCreate Design