Marketing handouts and digital ads still work... your design just might not.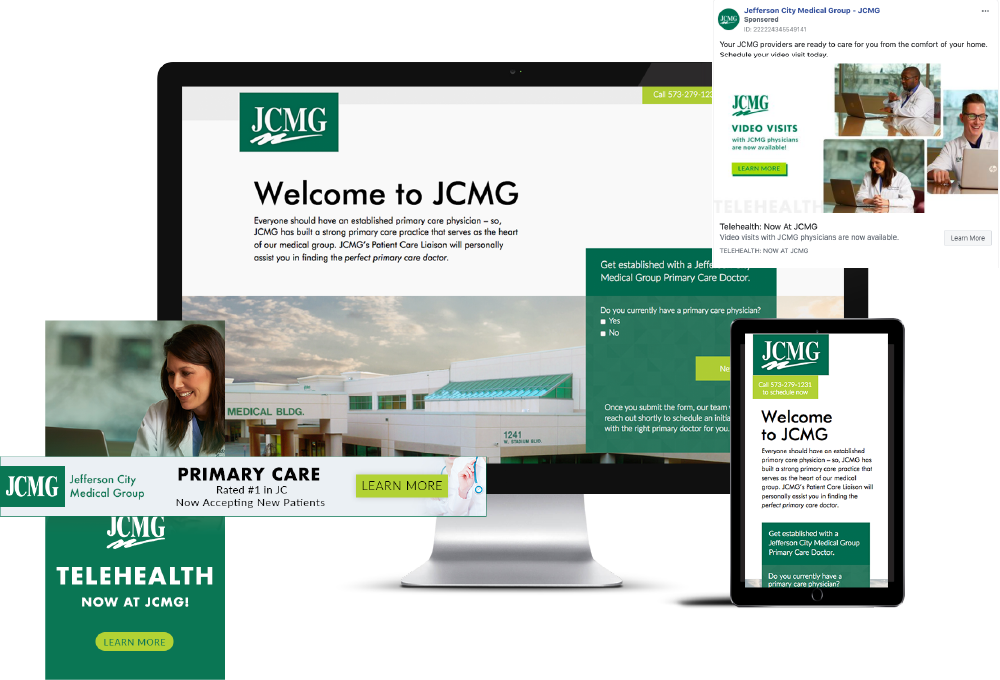 Marketing collateral is still critical to customer cultivation. However, the modern challenge with materials like landing pages, paid media ads, infographics, flyers, and more, is making sure value is provided to the potential customer. Today, consumers have been conditioned to overlook advertisements whether it be on their phone screen or on a coffee table. Due to the influx of marketing collateral, audiences are quick to turn off their brain when an ad appears — creating a major problem for businesses looking to find, nurture, and sell to customers.
Our team has set out to break the mold by envisioning a new era of marketing collateral. The kind of collateral that doesn't cause glazed-over eyes or closed-off ears. The key to this success is information layout.
Our creative experts understand how human behavior processes copy and visuals, and how that ties into the organization and development of various asset types. The majority of marketing collateral fails to make information consumption easy. They cram too many words within a space, ignore sightlines, and struggle to focus on the right design elements. This recipe for disaster leads to low click-through rates, poor ad reach, and dismissed print materials — culminating in a poor return on investment.
By working with our team of real-life design experts, you're rewriting what marketing collateral can do for you. Through a personal client strategy, we take a deep dive into what message you're wanting to convey and then provide the best visual strategy to motivate your target market.
No matter the industry or consumer identity, effective marketing collateral boils down to one thing: information presentation. With thousands of client projects under our belt, we're confident in connecting your message with the world.