With every passing moment, hearts and minds continue to change with regard to renewable energy. The evidence supporting renewable energy creating a better future for humanity is overwhelming. The United Nations, World Bank, and EPA all agree on this one — embracing renewable energy points toward a better future for all of humanity.
McKinsey estimates that by 2026, global renewable-electricity capacity will rise more than 80 percent from 2020 levels, meaning that now is the time to put your energy into renewable energy marketing and stake your place in the market. With this imminent shift away from fossil fuels and other non-renewable sources of energy, an emerging and limitless market spells opportunity for those who embrace it sooner rather than later.
What Is Renewable Energy Marketing?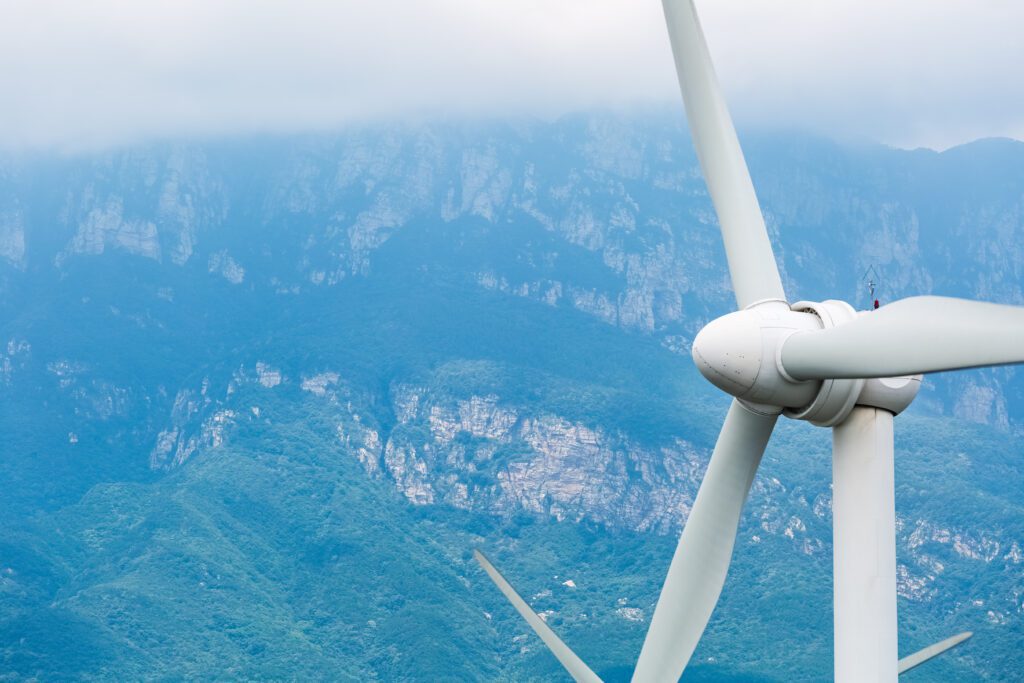 Green energy marketing is a way for companies in the renewable energy business to promote their products and goals for climate-friendly energy solutions. 
Renewable energy made up nearly 20 percent of utility-scale U.S. electricity generation in 2020, according to the Center for Climate and Energy Solutions. Renewable energy is now the fastest-growing energy source in the U.S. From solar companies to natural gas companies – its dominance is inescapable at this point, and energy marketing will play a big part in its expansion.
Attaining High Renewable Energy Marketing ROI
Renewable energy marketing can be a challenge, but it can also present some unique opportunities – especially considering the unique benefits and additional energy security that green energy companies can provide. As renewable energy technology develops, investments must be made to stay ahead of the curve and maximize your ROI.
Challenges in the Renewable Energy Market
The renewable energy industry is young and will continue growing, but there will still be challenges along the way.
Niche Market
The renewable energy market is still very much in its infancy. Its market is select and specific but with lots of room for growth. However, converting customers from traditional sources like fossil fuels will take time and investment in green energy marketing.
Consumer Education
Many consumers don't think about the source of their electricity or how it's generated. If you want your potential customers to choose renewable energy over traditional sources, you'll need to provide them with the necessary information to make an educated decision. An investment in renewable energy education is one that will help interest in your product grow with time.
Unique Benefits in the Renewable Energy Industry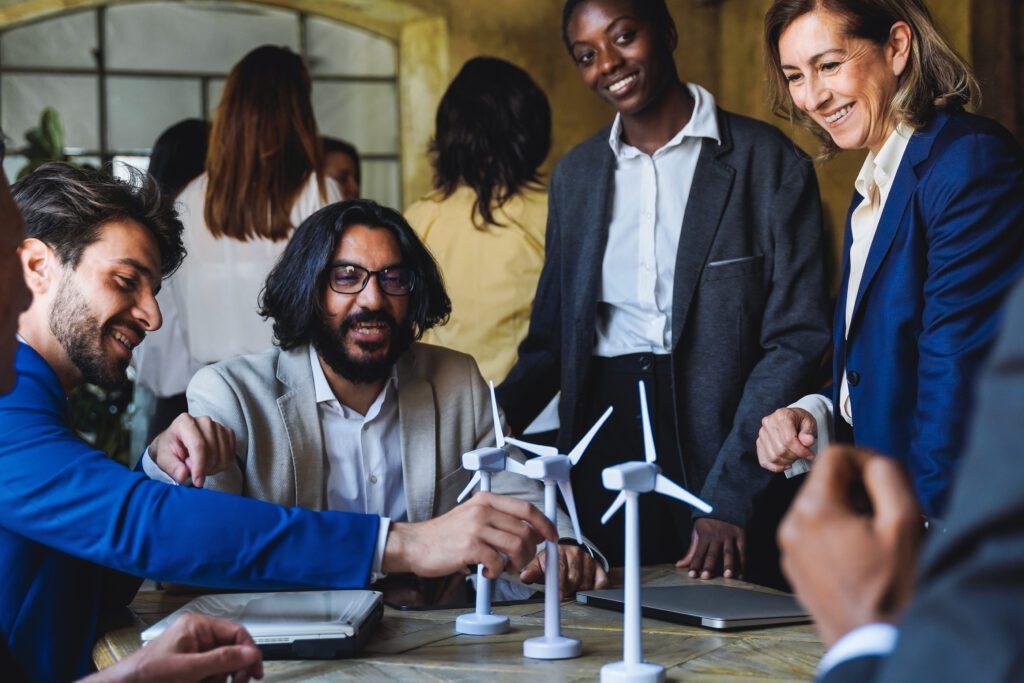 Effective targeted renewable energy marketing will make all the difference, and a lot of opportunities are unique to the renewable energy market.
The Modern Market
Governments worldwide are looking to transition to renewable energy sources to reduce their carbon footprint and meet targets set at international climate conferences. Consumers have also become increasingly aware of the environmental impacts of their actions, as well as the benefits of renewable energy generation. With this recent legislation, consumer movements, and rising awareness, renewable energy marketing services are an attractive investment for renewable energy companies. Utilizing a marketing strategy like social media platforms or SEO optimization can help launch marketing efforts to the next level.
Classic Marketing Strategies
Classic marketing strategies are still applicable in renewable energy marketing. In fact, using classic marketing strategies will help you with older consumers who are less familiar with the benefits a renewable energy company can offer. Embracing traditional strategies while incorporating new and innovative strategies will make your marketing campaign feel both familiar and exciting.
How to Choose a Top Renewable Energy Marketing Agency
As more people become aware of climate change's impact on their everyday lives, now is the time to invest in green energy marketing. Here are several factors to consider when choosing a top renewable marketing agency.
Research Diligently
Research can help you determine the best agency for your needs and set expectations, as well as vet them thoroughly once you've picked your short list of candidates. An ideal modern energy marketing agency will have a wide range of services and experience in renewable energy marketing. Research will help you figure out if an agency has the tools to reach your target audience and if they have a proven track record.
Look for Past Success
Speaking of a proven track record, you need an agency that can demonstrate success. You want to hire an agency that has experience in the renewable energy industry, understands your niche, and gets how your niche fits into the larger market. While many agencies will claim they have had prior successes, an agency you can trust can provide you with a portfolio of past successful campaigns.
Agencies That Support Renewable Efforts
Your renewable energy business was likely born out of passion, and you want to ensure that your passion will come through in your marketing campaign. Agencies that support renewable energy efforts will have unique insight into reaching your audience and speaking to what they're looking for. Ask potential marketing agencies where they stand on renewable energy issues and what efforts they've made to support and promote it.
Frequently Asked Questions
When planning your renewable energy marketing campaign, there's no shortage of questions to consider. Here are some that might help:
How do you set a marketing budget?
It depends on the type of business you have, the size of your company, the scope of your project, and whether it's a one-off or a major investment for an ongoing initiative. You also need to consider what kind of marketing activity is required, as well as any specific target audiences and goals associated with each campaign.
Utilizing a marketing agency's help can help you set goals and a feasible budget to achieve them.
How do you get the most out of a marketing agency?
To get the most out of a marketing agency, you need to choose the one that best fits your needs. This means that they understand your industry and the challenges you face and can offer solutions to help you reach your goals.
How do you determine the ideal customer?
The ideal customer is one who benefits the most from what you offer. Considering the usage of renewable energy affects the entire world, your pool to choose from is rather large. However, to start, you should look for customers who are aware of and either curious or passionate about the future of renewable energy products and services. This will help you build your customer base while you work toward expansion.
Top Renewable Energy Marketing With Elevato Digital
Like you, Elevato Digital is passionate about the renewable energy market. We're a full-service digital firm specializing in marketing and engineering solutions for modern businesses. Our renewable energy marketing team can help you reach and engage your target audience to assert your place in the renewable energy industry now and into the future. Contact us for a free consultation.