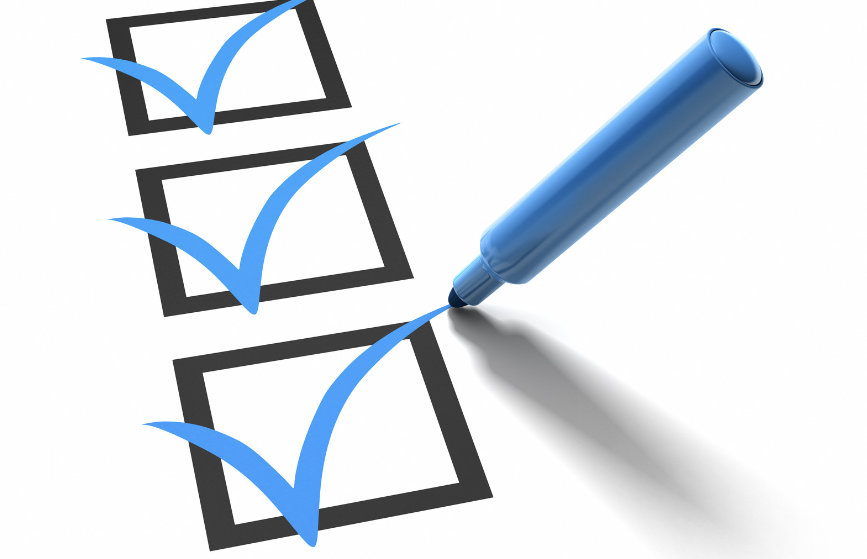 Email marketing is an incredibly powerful tool for businesses to connect with their customers. According to the Content Marketing Institute, 31% of businesses cite newsletters as their highest-performing tactic when it comes to nurturing leads.
But what makes an effective email marketing strategy? Is it all about the subject line or is it also about the message? How many links should there be? What are the details that people always forget?
We've made it easy for you; here are the 14 most important details to check off the next time you email clients!
Have you defined your email campaign KPIs?
KPIs—or key performance indicators—are measures of your campaign goal. Common email marketing KPIs are email open rates, forwarding rates, click-throughs, and conversion rates. What are your goals for email marketing?
Are you using a professional email address as the sender?
If possible, avoid using your Gmail, Yahoo, Hotmail, AOL, or other platforms, and use a professional email address with your company name in it. If possible, create a separate neutral email account for e-newsletters to keep things separate from your main account.
Have the people on your contact list opted into receiving an email?
When it comes to email lists, it's quality over quantity. There's no use sending out a mass campaign that goes straight in the recipient's trash — or worse junk mail. Make sure you have permission to send emails in the first place by subscribing. On the same note, include an unsubscribe link at the bottom of every email.
Have you checked your contact lists for errors?
When you upload a list of recipients for your email send, are all names properly capitalized? Are there any invalid email addresses or inactive users? Look for duplicates, bounces, and unsubscribes, as well as incorrect file formats and syntax errors.
Are you using segmented audiences?
Segmentation is the practice of applying filters to make it easy to find a set of subscribers that have something in common. Effective email marketing is all about proper segmentation. In fact, a segmented email strategy can lead to revenue increases of as much as 760%!
Does your email look good on both desktop and mobile?
Approximately half (49%) of all emails are opened on a mobile device, so your design has to look as good on a smartphone screen as on a personal computer. Most email service providers offer an email template that is already designed to be mobile-friendly but be sure to check!
Does your email have an attention-grabbing subject line?
Your email content won't matter if you don't get your subscribers to open the email in the first place. Anticipation, curiosity, excitement, helpfulness, or a sense of urgency – whatever approach you choose, your emails must have a subject line that intrigues your audience to learn more.
Is your email short and sweet?
The key to an effective email body is keeping it short and simple. Best practices suggest that you keep your email lengths under 200 words. Avoid long sentences and complicated terminology. Use bullets or numbered lists to make it easy for readers to skim through and immediately grasp your message.
Did you include clear calls-to-action (CTAs)?
Your email might offer discount codes, a solution to a problem, or simply interesting content, but it should only ask the reader to do one thing at a time. Do you want them to click through to your online store to look at listings? Do you want them to read your latest blog? Or fill out a satisfaction survey? Include only one CTA per email!
Is your email too cluttered with images and links?
Too many of either send negative signals to email platforms, which means your future campaigns could land in their spam filter. Consider optimizing your email blasts for plain text, which increases open and click-through rate.
These are your secondary call-to-actions. These buttons give your contacts an opportunity to connect with you in multiple ways. In fact, one of your social media profiles could be your customers' preferred way of getting new information from your business!
Is your contact information/business information clear and linked?
Don't be a mystery! Add your contact information to your email signature. Include a link in your email signature that will take people directly to your website.
Have you done a test of your email?
View your email before sending it out to your subscriber list. Check your relevant links to make sure they aren't broken links! Also review for spelling errors and formatting issues. Many email marketing platforms offer an email preview, or you can send a test email to yourself – don't miss this important step!
Are you sending the email on the optimal day and time?
Certain hours and days are likely to contribute to high open rates, depending on your audience. Don't schedule an important announcement email to go out at night or on the weekend, especially if repliers won't hear back from you in a timely fashion. The best day of the week to send a marketing email is Tuesday at 10am, according to CoSchedule.
You just learned a ton of information that will help you get more traffic from email marketing. Copy or download this email checklist before you jump into your next email marketing campaign!