Ruby on Rails (Rails) is one of the top server-side web application frameworks available. Companies like Hulu and Shopify use it to develop great websites and impressive mobile applications. Great Ruby on Rails developers can do the same for your site. 
However, finding great Ruby on Rails developers can be stressful since there just aren't many Rails developers available for hire. Still, you want to make the best selection possible. So, where should you search for expert Ruby on Rails developers to take your website to the next level? This guide will give you the top firms for hiring a Ruby on Rails Developer.
Where to Find the Best Ruby on Rails Developers
There are a few tips to keep in mind before selecting a firm to hire. Look for proven success in the firms you're reviewing. Ensure that they have a history of providing excellent developers.
Ask for a portfolio of past projects and look for a firm with clients similar to your industry or project nature. Extra points for any firm or agency that can provide other top services as well. 
You want to hire front-end developers who know how to build agile, scalable web applications and possess the soft skills for collaboration. To this end, during the interview process, look for solid communication skills and top-notch technical skills in every Ruby developer.
You will find the best RoR developers on development teams that focus on code quality and have extensive knowledge of development frameworks. Don't hesitate to ask questions during the hiring process!
Finally, any frontend developers you hire should be excited about your project. Look for a tech agency that is a good company fit. A quality agency should want to develop a deep understanding of your project goals. 
6 Places to Find the Best Ruby on Rails Developers
Elevato Digital
Here at Elevato, we focus on providing 'all things web' services. This includes marketing, design, hosting, and excellent Rails development services. Our engineering team is chocked full of experienced developers. We're excited to attack unique and challenging problems from an innovative lens. The only question is, what is your project, and when can we start? 
Iterative
Iterative Consulting offers a full spectrum of design and technology services, including stellar Rails developers for all your digital needs. The teams at Iterative focus on the user experience and highly collaborative design. This means the entire team prioritizes clean code and a communicative development process. Whatever your Ruby on Rails development projects—Iterative can help.
Digis
This European-based company offers outsourced IT services but also powerful web applications and mobile development for your Ruby on Rails needs. The company of one of Europe's 30 under 30 CEOs, Digis is ready to offer support and quality development for many of your digital needs.
Bit Zesty
At Bit Zesty, the focus is on speed, flexibility, and quality. This London-based tech company works with corporations, non-profits, and startups. They build user-friendly products and services. Interested in an updated digital strategy or clever application development? Contact Bit Zesty to learn more.  
BairesDev
BairesDev is trusted by startups and fortune 500 companies alike. They focus on staffing the top tech talent with in-depth knowledge to build a team focused on innovation. Check out their blog to learn more about their thoughts on innovation, future tech, and software development.
Rubyroid Labs
Founded in 2013, Rubyroid Labs offers Rails development for all different kinds of projects. This includes MVP Development, Web API Development, new development, and more. This agency has a history of startup clientele, and they also offer consulting services. 
Find Expert Ruby on Rails Developers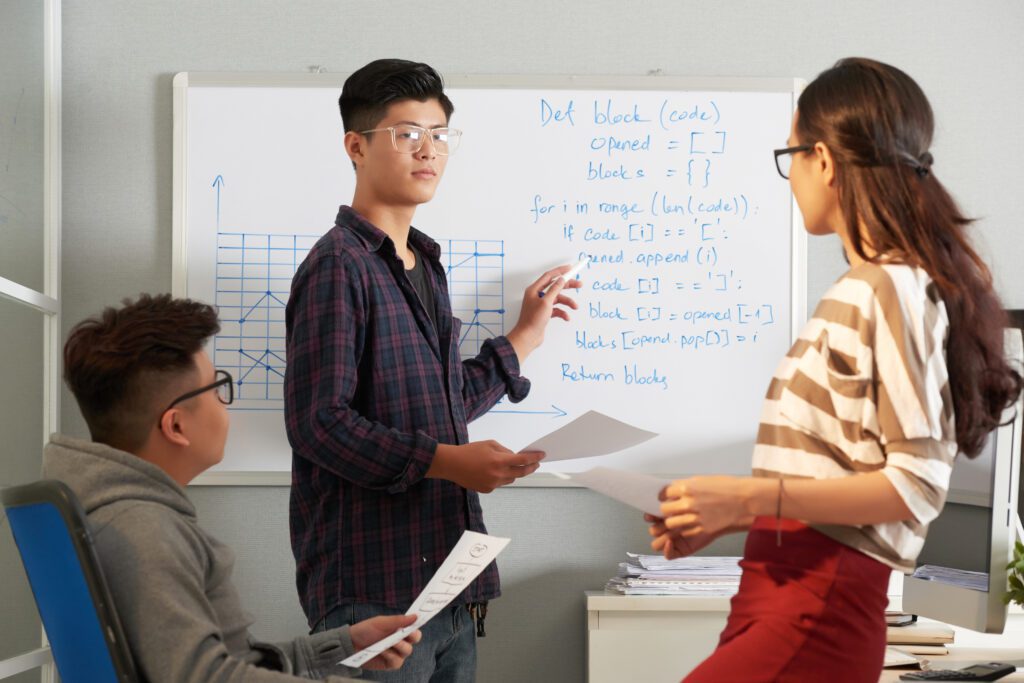 No matter your Ruby on Rails needs, there are developers willing and able to help—you just have to know where to look. Use this guide to hire the best Ruby on Rails developers for any project you may have. For a full-service digital team with the best Rails developers around, contact the Elevato team today.