A bad website host can wreak havoc on your site's functionality, appearance, and user experience.
Nearly 70% of consumers say that page speed impacts their willingness to buy from an online retailer.
And more than half of visitors will leave a page if they're forced to wait longer than 3 seconds.
That means no matter how well-designed or engineered your site is? If you have a lousy service provider and a poor user experience, you're in for many headaches.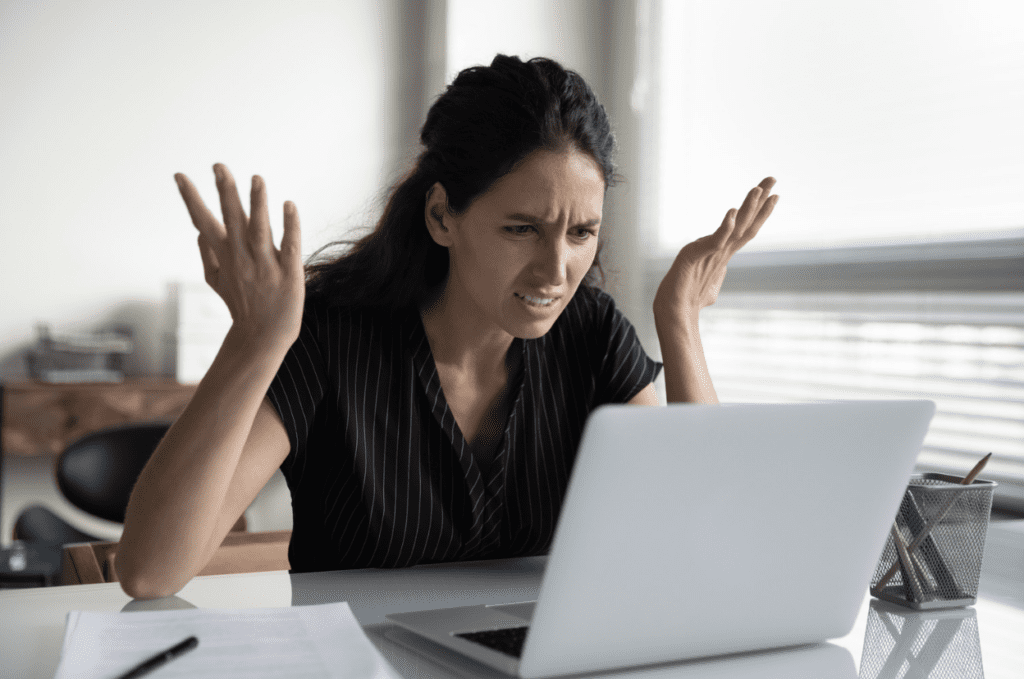 Warning Signs of a Bad Website Host
Excessive Downtime
Website downtime, or a period in which your website is unavailable or unable to perform its functions, is detrimental to your business, period. Downtime at some point is unavoidable, of course, and there are plenty of reasons for it: an overabundance of traffic, or server overload.
But, no matter the reason, downtime affects your business reputation and can cause you to lose out on potential customers. Rule of thumb: if you're experiencing more than 1 percent downtime, it's time to find a new hosting provider.
Bandwidth Limits
Bandwidth refers to the amount of data that is transferred from your website to your users. The bigger the bandwidth, the more data you can deliver.
Here's the issue: some hosting services have restrictions on the amount of bandwidth your site can access. That means there's a high likelihood that your website may face problems at peak traffic times, such as content or features crashing or not loading improperly.
Poor Customer Support
Whether you're facing unanswered emails, phone calls, and messages, or a simple lack of knowledge when it comes to finding an answer to your hosting questions, all these issues are a waste of your valuable time.
And down the line, those issues you're trying to fix? They'll affect your site visitors at some point.
Slow Site Speed
Did you know that just a one-second delay in your website loading time can decrease conversions by 7 percent? If you're a small business, you can't afford that kind of risk.
The fact is: website visitors expect sites to load quickly and without issue. If your site is slow and clunky, that means your website traffic lowers, search engine rankings drop, and customers are left frustrated and looking at your competitors.
Scaling Limitations
Your website will grow over time as new content and features are added – and ideally, your traffic volume will also grow! That means you'll need more storage, bigger backup capacity, and investment in site resources.
But some hosting services have limited scaling abilities, which can end up hindering your growth in the future.
Insufficient Security Measures
Since the COVID-19 pandemic began, there's been a spike in major security concerns.
Security breaches are a prime driver for businesses to experience reputation loss. Malware, DDoS attacks, and other issues can disrupt your web traffic or access to your network, and solving these issues takes time, finances, and resources.
The Effects of a Bad Website Host
Decreased traffic
Increased bounce rates
Fewer conversions
Loss of revenue
Bad customer reviews
Difficult search engine optimization
Damaged reputation
What to Look For in a Good Hosting Provider
Now that you know what makes for bad hosting services, let's discuss what makes a great one!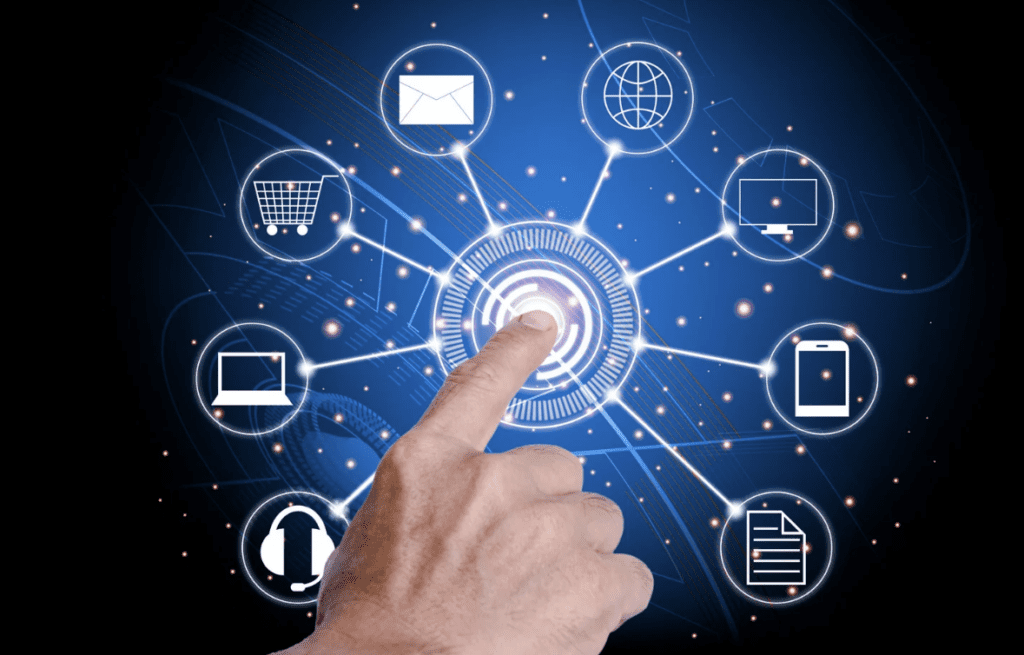 Uptime Guarantee
A good hosting provider will give you the opposite of downtime: uptime. Uptime is the period that your website is up and running, providing services to your users. The best hosts offer you 99 percent uptime, sometimes with a money-back guarantee if you suffer any downtime.
Even better? Search engines will favor it too. Uptime is one of the many factors Google's algorithm uses to rank sites.
Unmetered Bandwidth
The best hosting providers offer what's called unmetered bandwidth, or a set amount of bandwidth for data transfer. With unmetered bandwidth, the maximum server speed is limited, but the amount of data that can be transferred is not.
That means your users will be able to upload video, images, advertisements, HTML files, and flash files without slow loading speeds or site bugs!
Data Security
With hackers or malware trying to gather, modify, or corrupt data every day, all websites suffer from data security risks.
That's why strong security measures with your hosting service are so important, especially if you deal with transactions that require consumers to share payment information.
Customer Service
Hosting services should have a customer support team that is available through multiple communication channels with a strong average response time.
The right hosting provider will do more than just answer inquiries — they should be accessible to assist with updates and upgrades, new tool installation, and website malfunctions.
Reputation
Believe it or not, your hosting provider's reputation can affect your own. So before you choose, look for professional or industry reviews.
Many tech publications have thorough reviews of web hosting sites, with details about their pros and cons. Customer reviews are another excellent resource, offering firsthand insight. In addition, be sure to peruse the host's website for any certifications or web awards.
Content Management System (CMS) Capabilities
A CMS offers the design tools needed to create, edit, and publish web pages without the need for outside developmental help, which makes website building and content management far easier. Some hosts may also offer access to a CMS that you can directly install on your site!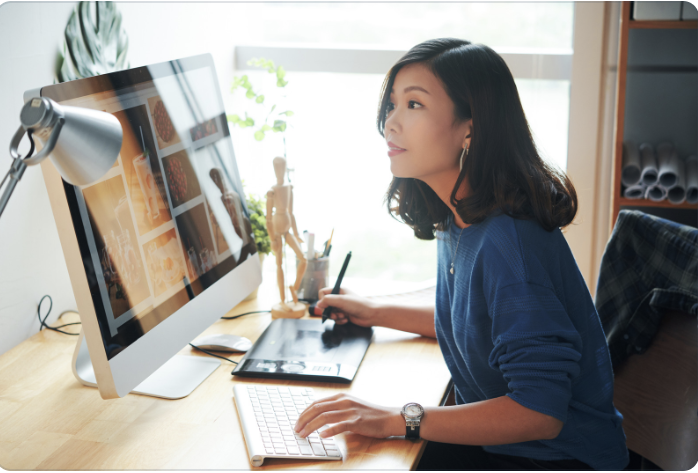 How to Make the Domain Switch
When switching to a new website host, you have two options: outsource the switch, or do the heavy lifting yourself via a manual transfer.
Option #1: Outsource
If you're concerned about handling the technical details, you can outsource the migration process to your new hosting provider. Even better, many hosting providers offer this service for free!
Usually, all you'd have to do here is provide your website details and request migration, and the web host will take care of the rest.
Option #2: Manual transfer
A manual transfer takes more work and skill. You'll have to do a fair bit of downloading, importing, exporting, and file transfer, but you can research to find all the essential steps or reach out to hosting providers for guidance.
No matter which route you choose, the following steps will ensure a smooth transition from your current web host:
Sign up for a new hosting account.
Move website files, including databases and email accounts.
Install and set up your application (such as WordPress) on the new host.
Test your new site on staging or through a temporary URL.
Troubleshoot any errors, such as missing links or navigation problems.
Change the DNS, so visitors arrive at the correct website.
Failing to perform these tasks can lead to database or accessibility issues, so be sure to double-check they're finished before launch!
Are you in need of a better web hosting solution?
At Elevato, we can provide a hosting package that better meets the needs of your business.
Get in touch today and learn more about how to optimize your online presence with us!