An overwhelming majority of consumers turn to the internet to find what they need, and almost all businesses work diligently to establish their online presence—making website design more crucial than ever before. Not only do you need to get your business in front of your target audience, but you also need to hold their attention. 
Today's consumers are highly visual. They're more apt to make snap decisions based on aesthetics. How a website looks — content and digital marketing campaigns included — can significantly impact their choices. Your design alone has a 75% influence on your website's credibility. What's more, it takes only 50 milliseconds for a visitor to determine whether they like your website or not. You have the time it takes for them to blink to make a good impression.
That impression goes for desktop computers as well as mobile devices. Approximately 85% of internet users believe a company's website should look just as good — if not better — on a mobile device as it does on a desktop computer or laptop, and 57% won't recommend a business if it has poor mobile design. Additionally, 88% of consumers are much less likely to return to a website after a bad experience. 
The Many Factors of Good Website Design
There's more pressure on businesses to use their websites as a marketing tool and their primary online presence driver. As such, your website requires significant investments during the development phase and continued attention to keep your business relevant and continue gaining traffic. That involves, at least in part, a well-designed, seamless website experience. Of course, there are other important factors like search engine optimization, content creation, and content management strategies, but website design is still a vital marketing strategy.
However, website design isn't something that you can set and forget. If you have any experience working with websites, you know it's an ongoing process. Websites can break. They can experience various issues related to coding, plugins, or hosting. These (and other) factors can disturb your website's appeal and functionality.
Additionally, good design comes and goes. What consumers find attractive today might not be the case a year from now. Or your website's critical design elements such as layout and flow might not serve the purposes of your business anymore. To ensure an optimal user experience at all times, you need to regularly audit and review your website for ways to improve it. You must plan to execute regular design projects especially for larger websites.
What Makes a Good Website Compared to a Bad One?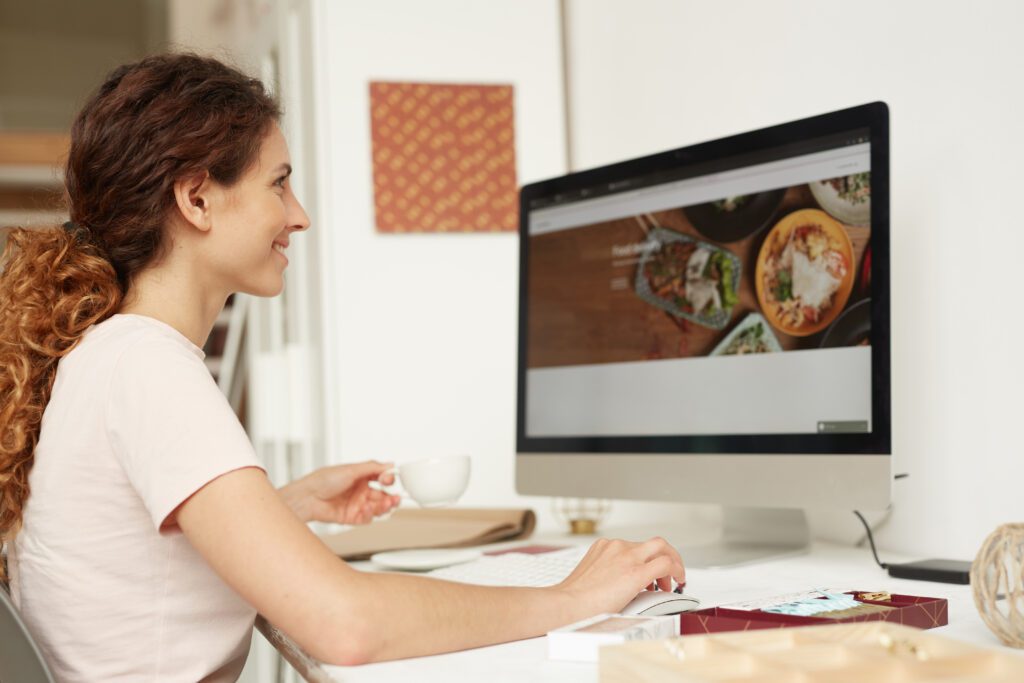 Before you dive into the design phase and building your website, let's take a look at what factors make for a "good" website, as well as some that make for a "bad" one.
Good Website Design
We'll start with some elements that make for good website design. These best practices are a solid addition to your design process and should be incorporated into your design mockups.
Minimalism
Minimalism refers to removing unnecessary elements and focusing more on simplicity. Simple websites with a minimalist design tend to look cleaner and are easier on the eyes. They make content more "scannable," enabling visitors to understand the purpose of a particular page faster. They're easier to navigate, too.
Keep your design simple by choosing colors and fonts that represent your brand. Limit your choices, though. Any more than five colors or three different fonts can get overwhelming.
Design Hierarchy
Design or visual hierarchy involves arranging elements by order of importance. There are several ways to achieve this, including size, imagery, font, and color. Doing so tells visitors where they should focus their attention.
Clean Layout
Every design element of your website, from images to text, should have a place. There should also be some breathing room (white space) around them to keep the pages from looking cluttered. A clean, well-organized layout is more visually appealing and easier to read.
Intuitive Navigation
Site visitors should be able to find what they need quickly and easily. Keeping your navigation simple and intuitive will make your website more enjoyable to explore.
Captivating Visual Aids
Visuals are crucial, but you don't want to overdo it. Any imagery you choose should serve a purpose. It should also capture the attention of your visitors and embody your brand's personality.
Clear CTAs
Calls to action (CTAs) refer to specific actions you want your website visitors to take. Any CTAs you create should be clear so prospective clients know the exact steps they need to take to perform the desired action. You should think about where best to add in a CTA during every stage of the development process.
Bad Website Design
Now let's take a closer look at some things that constitute bad website design. Make sure you aren't incorporating any of these elements into your website design.
Little (or Poor-Quality) Content
A minimalist website can be highly effective. However, it is possible to be too minimalist. You want visitors to know who you are and what you have to offer as soon as they arrive at your website. Too little content won't give them anything, which means they'll go elsewhere to find what they need.
As a side note, insufficient content can also hurt your ranking on search engine results pages. If you don't rank well enough, your target market is much less likely to find you in the first place.
No Clear Organization
An unorganized website is incredibly difficult to navigate. If visitors can't find what they need quickly, they're likely to become frustrated. They'll leave without exploring any other pages on your website or making a purchase.
Clutter
If there's too much stuff on a webpage, visitors won't know where to focus their attention. Poor user interface includes excessive imagery, large blocks of text, pop-ups, and several other elements can be visually overwhelming. Potential clients won't know where to go or what to do, so they'll back out instead.
Slow Loading Times
These days, internet users expect websites to load fast, with nearly half expecting load times of two seconds or less. Thirty-nine percent of users will abandon a site if it takes too long (or, worse, doesn't load at all).
Several factors impact how quickly a website loads. Common offenders include too many images, large files, and Flash. No matter what's bogging a site down, painfully slow loading speeds can cost a business a lot of money.
Not Being Mobile-Friendly
With nearly 70% of website traffic coming from mobile users, it's safe to say consumers want to shop using their smartphones or similar devices. That trend is likely to keep going strong. As touched on earlier, consumers expect mobile websites to work as well as their desktop counterparts. If they don't, visitors won't stick around for long.
How Long Should Website Design Take?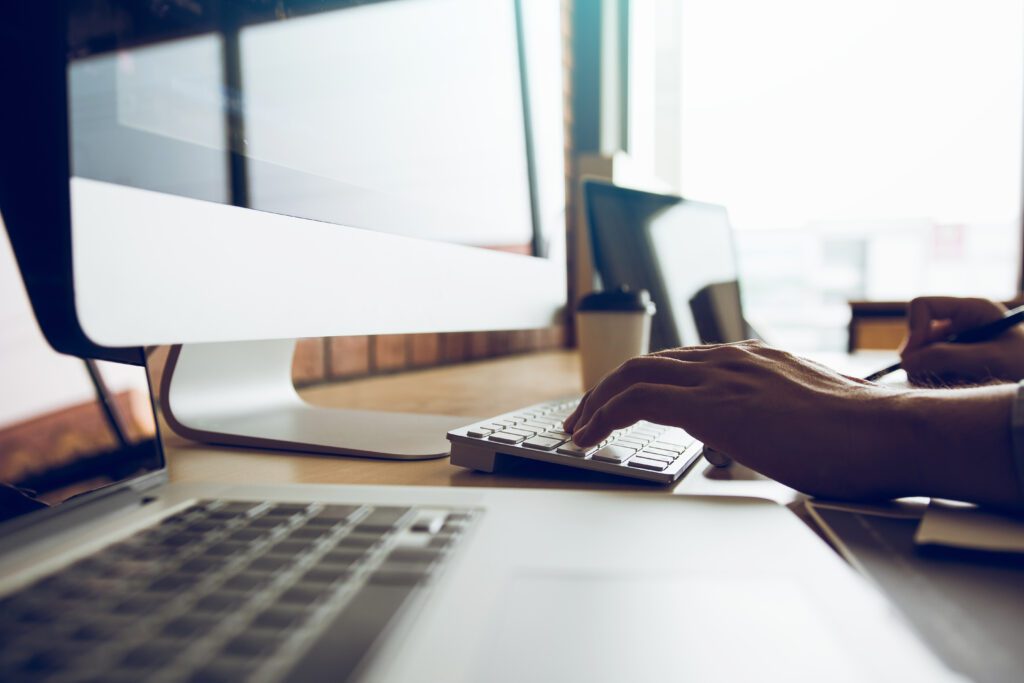 How long does it take to design a website, then? That depends on a variety of factors, including:
The size of your website
If you're designing your website in house versus hiring third party development teams (such as a marketing agency)
Whether the website has full custom design, semi-customized design, or a prepackaged templated site
Whether you have content ready to be published or not
The number of edits/revisions the website needs
Generally speaking, a large, fully customized website can take several months to complete and launch after the necessary edits or revisions. A smaller, semi-custom site will take less time, typically a couple of months at most. A prepackaged website will launch the quickest, especially if you have only a few pages. You can usually expect the project to require a couple of weeks to a month. Any third party that promises pristine results in record time will likely be asking for extra time later on.
Ultimately, the best way to estimate the amount of time it will take to complete your specific website is to sit down and speak with the designers and project managers working on the project. Their development process may take extra hours to deliver the best-looking design. But based on your needs and desires for your site, they'll be able to provide you with a more accurate timeline, from wireframes to implementation and launch.
Engage Visitors From the Start and Increase Conversions With a Well-Designed Website
In today's digital age, you need more than just a website. You need a well-designed website that grabs your visitors' attention from the start. Not only does it need to look good, but it also needs to function flawlessly. Consumers expect a flawless experience from the moment they enter your site to the moment they check out, whether they're on a laptop or their mobile phone.
While designing a quality website may take some time — especially if you're creating a larger one — it's an investment you don't want to skimp on. Putting in the time and effort now can provide a bigger payoff in the long run.