So, you're interested in building an online shop and need to know the average eCommerce website cost.
The cost of an eCommerce site varies wildly; however, this guide will assist you in deciding which type of site you need and where you should invest.
The Value of a Top Performing eCommerce Site
Modern customers expect ease and accessibility with their shopping. They have little patience for inefficient sites or lack of online shopping options. There are currently more than 24 million eCommerce sites active worldwide. At least in the United States, around 90% of internet users have made online purchases. For all of these sites, the main goal is to usher customers from the search page to the shopping cart in as little time as possible.
Businesses that can do this successfully stand to bring in serious revenue from the eCommerce market.
Factors of an eCommerce Site's Cost
There are two popular methods for developing a functional eCommerce site. They are as follows:
Pay For An eCommerce Website Builder
A site builder offers a set package with select options for design, hosting, payments, and other eCommerce site necessities. They typically require month-by-month payments to continue running your eCommerce site.
Examples of popular eCommerce platforms include Shopify, Wix, and Squarespace. eCommerce software can be an excellent option for:
Businesses with some technical know-how
New businesses
Hire Professional eCommerce Developers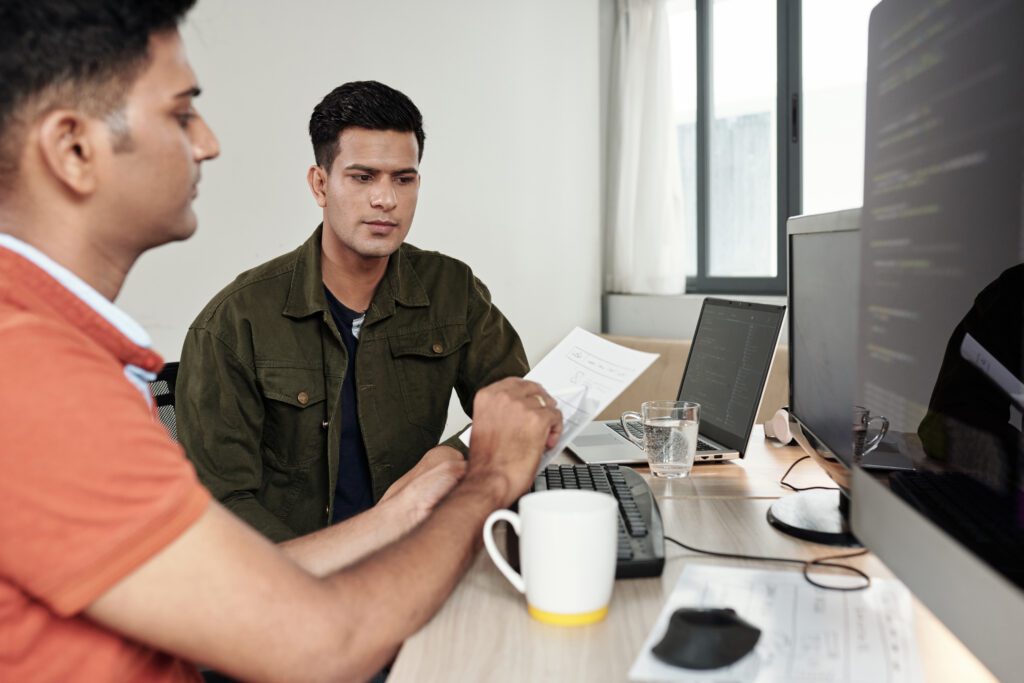 A professional agency offers customized eCommerce services. Their prices vary not just from developer to developer but also based on the services you require. What you get with an expert is the assurance that your eCommerce site will be ideal for your product and services.
This option requires much less technical know-how from businesses themselves. In addition, a professional agency can offer individualized custom development and will work with legacy systems and existing eCommerce sites moving off of a builder system.
General Factors Influencing Cost of an eCommerce Website
The following lays out some universal costs of building an eCommerce website.
Hosting
Your hosting costs depend on numerous factors, including the level of traffic your site gets and your specific needs. Hosting costs are necessary for any site build as quality hosting services ensure your site is secure and can run efficiently daily.
The average cost of a hosting plan may range anywhere from $30 a month to thousands of dollars a month.
Payment
Payment processing is a vital component of your eCommerce site. Unfortunately, accepting payments through your site will cost you, so be sure to budget payment costs into your website planning.
Payment platforms like PayPal and Stripe will take a set percentage plus a small fee for every sale. For example:
PayPal Domestic Checkout Fees: 3.49% + fixed fee
Stripe Domestic Checkout Fees: 2.9% + 30¢
Design
Potential customers expect a certain level of aesthetic quality in every site they visit. eCommerce sites have become highly competitive, so a poorly designed site sets you behind competitors. Additionally, designing for your audience requires in-depth consumer knowledge and the ability to execute a functional design.
Box builders like Shopify offer ready-made design packages that are easy to launch. A design like this can be limiting and only vaguely customizable. However, this can be a promising option for an eCommerce business with limited funds. Professional designers offer a highly targeted custom design experience. The higher price tag may be worth it for business owners trying to outpace competitors.
The average eCommerce website design cost can range from around $20 a month to thousands of dollars in setup.
Growth
A site needs the ability to scale with your business. It's a serious revenue waster to rehaul your eCommerce website every couple of months for just a few required additional features. This is where you see a serious disadvantage to box builders. Many of these pre-packaged sites cannot easily pivot and scale.
This requires many eCommerce sites to transition to a professional development company. These agencies can create a custom eCommerce site poised to adapt as you grow.
The cost of growth is extremely dependent on a business's unique situation. Oftentimes, a professional agency can offer valuable insights on where a site needs adjustment and how to build a site for future growth. This can save funds in the long run.
Many professional agencies charge hourly fees for a website rehaul ranging in the hundreds per hour. Additionally, many will consult or offer expertise before a rehaul or before creating a website. If possible, always consult with the experts before launching an eCommerce site independently.
Other Costs To Consider
Many little costs go into building an eCommerce website. Who will you pay to develop your product descriptions, content creation, custom app, product photos, and other advanced features?
Product photographers and editors typically charge by the hour, and fees usually range from $75 to $500+ an hour. Prices depend on the skill and experience of the photographer.
Content services typically range in the thousands of dollars per month. However, pricing depends on the exact content services you require and the experience of the content specialist or agency.
A custom app can run you anywhere from tens of thousands to hundreds of thousands of dollars. Clearly, this is a serious investment in your eCommerce business with potentially high rewards.
The main cost estimate consideration you'll need to make is for your overall business budget. A quality eCommerce site can bring in a sizable jump in revenue, but it also requires a significant upfront average cost. Consider what funds you have and where you want your business to be in 5, 10, and 20+ years.
The Elevato Strategy
As a professional agency, our experts work in creative solutions and innovative processes. We sit down with you and run a deep dive into where your business is now and where you want to be. Quality website building sets your eCommerce business up for success now and in the future.
We are not an out-of-the-box solution, nor do we create basic sites. Our clients get custom development and attentive care. Typically, our solutions involve a bare minimum of about 100 hours of billable project time. At Elevato, we focus on billing by the hour, so the customer only pays what it takes to build the site exactly how you want it. 
An advanced website can move into the 200-500 hour range, putting an eCommerce site budget at $20,000-$100,000+. The exact budget details vary as individual projects, systems, and goals vary between eCommerce sites. Regardless, our priority is client success and creating an excellent online store.
We offer top-tier teams in all the following areas of eCommerce services:
From Search Engine Optimization to revenue-driving content to stunning paid media – our marketing team offer tailored services to give your eCommerce site a competitive edge.
The Elevato developers provide holistic solutions for an online storefront that's perfect for your business. We can launch a variety of systems for an adaptable site that can handle a plethora of functions and grow your business.
With an agency like Elevato, you get quality web design, branding services, and targeted advertising.
Our integrated hosting services give businesses peace of mind knowing that their online business is secure and ready for traffic.  
Build a competitive eCommerce website with Elevato. Contact us today.